Corporate Team Building Package 2 Hours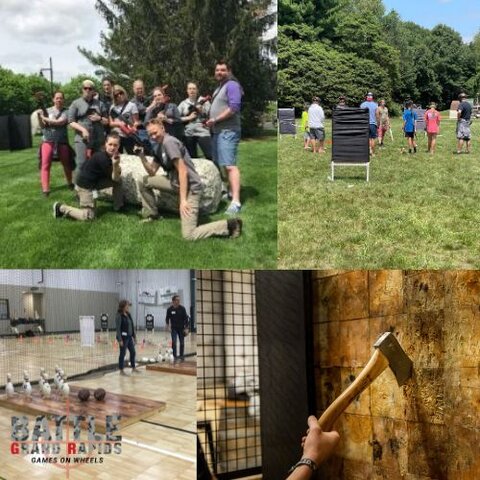 Please call (616) 345-0698 for a custom quote!

Description
Our Corporate Team Building Package is designed to help your team develop stronger bonds, improve communication, and boost productivity. This package includes a variety of fun and engaging activities that are designed to challenge your team and help them work together more effectively.
Some of the activities included in this package include team-building exercises, problem-solving challenges, and all the activities are set up at your location. These activities are designed to be inclusive and accessible to all team members, regardless of their fitness level or ability.
Our team of experienced facilitators will work closely with you to customize the package to meet the specific needs of your team. We can tailor the activities to focus on specific areas such as leadership development, communication skills, or strategic forward thinking.
Overall, our Corporate Team Building Package is a great way to build stronger bonds and improve teamwork within your organization. It's a fun and engaging way to bring your team together and help them achieve their goals.
Let us bring our Team Building Package to you. We will run all the activities and work on communication, strategy, and having fun together. This package includes Laser Tag, Archery Tag, Axe Throwing, and Throw Bowling. We can have all the activities running at the same time for larger groups. If your group is over 40 people please contract us for a custom quote. Pricing starts at 2hrs but we can add on additional time.
Pricing does not include trip chrage. If further than 2 hours from Grand Rapids MI please contact Jenny @ 616.345.0698x4 or fun@battlegr.com for a custom quote.
2 hours long but can add on additional time.